Day 43 (12th January 2015)
Today's post comes from the wonderful
Janine Baillie-Stewart
who lives and works in Cape Town, South Africa. She has a BA in Psychology and has made an excellent career for herself in HR. She is acknowldedged as on of South Africa's most social HR professionals (she and I met via Twitter, her handle is @JanineBS. We failed to meet up IRL at a tweetup when I was last in Cape Town due to family illness - but I look forward to next time.)
She writes a delightful
blog
about life, work and the things that matter to her.
******************************************
"Silent Night, Holy Night.."
My Dad's voice rings out on Christmas Eve. He would start singing carols and slowly cajole the whole family to join in. As a young girl I was always torn between singing along and wanting to stay outside and peer into the dark summer sky, hoping to see Santa's sleigh.
Many years later, I am the parent and my girls are all grown up and know that Santa is not real.
From childhood to adulthood.
Finishing High School I had no idea what I wanted to become. At some point I yearned to be an astronomer, but discovered that with my average Maths mark that would not be possible.
Female astronaut, by Sarah Dworak
I do not recall any burning ambition about what I wanted my life to be like. I went to University hoping I would discover my deepest passion.
I have written before of a number of tipping points in my life.


My Mom died when I was 13, so my teenage years were extremely turbulent. Suffice to say that I was rebellious, outspoken with strong views on almost everything. My Dad called me (and still does) Number 7 - named after a donkey on a TV show from the 80's. The donkey's character was as stubborn as hell, hence my nickname.
Mad Jack and # 7 in TV series Grizzly Adams

At University my Dad was convinced I would become a political activist but strangely enough I mellowed out enjoying the freedom of early adulthood and the creative friendships which are synonymous with student life.


Then marriage and two children. My wonderful girls who mean the world to me. My life would be barren without them. I marvel how both are becoming wonderful young ladies.

3 Beautiful Baillie-Stewarts
My second tipping point was my divorce. My first real experience of failure. I never ever expected that I would fall into the category of "Divorced".
Those who have shared a similar experience will vouch for the embarrassment, self degradation, sense of failure and torment which go with a divorce. Your perception of self is rocked to its very core. Although the stigma of divorce is much less these days, one still finds people who judge and perceive you as "different".
I am now grateful for my divorce as it altered my view of life completely.

Perceptions of what success, a good life and being true to oneself changed. Slowly, I cared less what the soccer moms thought and cared more about what I thought.
My third tipping point was a massive career change. I had many lessons to learn from this too. Through this period I slowly began to understand that I am not defined by the work I do. I encountered HR colleagues who coached me through this transition. A wonderful community of people who understand. I found support in dear friends and those who know me.
It has taken me a long while to realise that it is OK to not do mail at night. To switch off and to do the things which give me pleasure. I am not my job. It is something I do and it gives me great joy but life is more than 9 to 5.
Better balance
I have found my love for travel. Experiences more than things. Adventures in strange countries with my daughters are a constant source of energy and enlightenment for me.
The path is not yet done and I am sure my perceptions of what matters will continue to change and evolve.
This path traveled is mine.
This year I plan to sing "Silent Night, Holy Night" and get my girls to join in.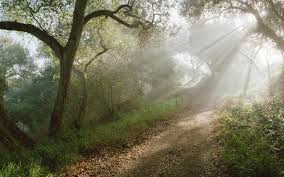 Silent Night sung by Sinead O'Connor, 2007